4 Reasons Why Tech Businesses Should Register a Trade Mark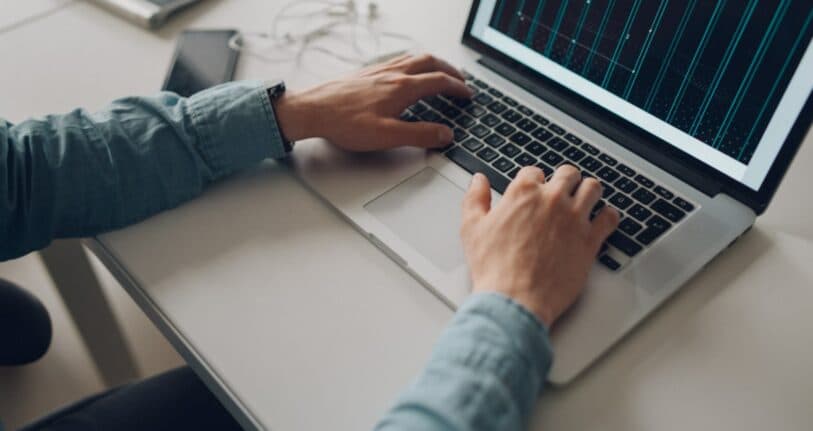 As home to some of Australia's most in-demand jobs, the tech industry is both fast-growing and competitive. Protecting your tech business' intellectual property (IP) is a great way to protect your brand and its assets. This can give you a leg up over other tech businesses. Having a trade mark gives you exclusive trading rights and ownership over your IP asset. This is essential in today's competitive market. Trade marks facilitate the success of tech companies, with the benefits of a trade mark being both numerous and long-lasting. This article will take you through four reasons why tech businesses should register a trade mark over their IP assets.
Reason #1: Brand Protection
The brand of your tech business is the most important element from a marketing perspective. It is what your customers and the public remember about your business, making it crucial that you protect it. For instance, a trade mark over your brand assets can help stop others from using it for themselves. Likewise, a trade mark gives you exclusive rights to use your brand assets. Therefore, if someone 'steals' your brand assets, trade mark registration will allow you to enforce your rights and stop them from using your branding. 
Trade marking your business' brand assets can also help you stand out from competitors. Having a consistent, distinctive brand helps potential customers to become familiar with your products and the services you provide. This increases your brand's reputation and keeps your business at the forefront of customers minds. Prioritising brand protection at the onset of your business is an effective way to avoid legal consequences, should you find yourself in a dispute over your IP.
Reason #2: License Your Products
Having your IP assets protected also gives you the rights to license them. This is particularly important for tech companies, which may be producing tech or software products to be used by other businesses or individuals.
As the licensor, you would require the licensee to compensate you for using your IP. With a licensing agreement, you still maintain control over your products, meaning you decide how others use your products. Licensing your tech products is an excellent way to expand your business, giving you access to new markets without having to give up or sell your IP assets. Additionally, registering your IP as a trade mark is the easiest way to take the first step to create licensing agreements. 
Reason #3: Encourage Investors
Trade mark protection is a great way to encourage prospective investors to consider your business. Trade mark protection also increases the value of your business, making it easier to secure loans or other means of funding if needed. Further, having your IP assets protected shows investors that your business is reputable and that you take your work seriously from the beginning of your business. It will also encourage investors because your business will not be at risk of any trade mark infringements in the future, making your business a much safer and more viable investment opportunity.
Reason #4: Prevent Legal Issues
Registering a trade mark for your tech company can help prevent future legal issues. Without a registered trade mark, you risk infringing someone else's IP assets. This can lead to legal disputes, causing damage to your brand's reputation and financial detriment to your business. On the other hand, a registered trade mark will give you the right to enforce your trade mark over other businesses. This includes stopping other brands from using similar IP assets to yours, preventing people from 'copying' your trade marks, and receiving financial compensation for any loss you incur from having your trade mark 'stolen'. 
Key Takeaways
Tech is a fast-growing business in Australia, and a registered trade mark is one way you can help your tech business stay ahead of your competitors. Some of the benefits of protecting your tech business with a trade mark include:
protecting your brand;
allowing you to license your products;
encouraging investors; and
preventing legal issues.
If you need trade mark legal assistance to help protect your tech business assets, our experienced trade mark lawyers can help. Get in touch with them on 1300 657 423 or fill out the form on this page.
Frequently Asked Questions
What is a trade mark? 
A trade mark is a type of intellectual property that gives you enforcement rights over your brand's assets. A trade mark also gives you exclusive rights to use and commercialise your IP assets.
Why should tech businesses register a trade mark?
Since tech is a highly competitive industry, tech businesses should register trade marks to stand out amongst their competitors. Trade mark registration is a great way to protect your assets and can be used as a marketing tool for both small businesses and large ones.
What are the benefits of registering a trade mark? 
Registering a trade mark has a wide range of long-lasting benefits. This includes protecting your brand, encouraging investment through having a legitimate brand, preventing potential legal disputes, and allowing you to license and monetise your goods or services.