Different Types of Trade Marks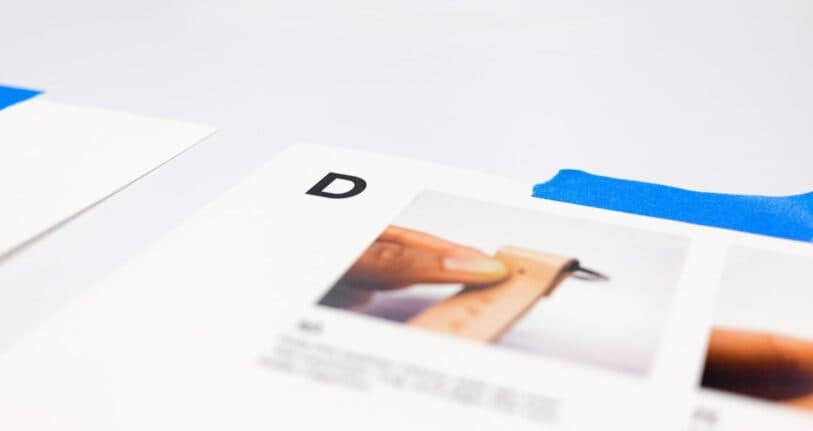 A trade mark is a method of distinguishing your distinct product or service. It is a type of protection that differentiates your goods and services from other businesses. You can trade mark a number of your business components, like your logo, brand name, packaging feature, or a combination of these elements. To help you understand how a trade mark can protect your business, this article explains different types of trade marks. 
Word Marks
Word marks are trade marks that entirely consist of alphanumeric characters. It is a distinct, text-based mark that identifies your business. When registering a work mark, you are essentially seeking to protect the exact lettering or wording of your trade mark. Likewise, you are not necessarily regarding its style or design, making this type of trade mark different from a business logo. 
Additionally, word marks offer wide protection but they are typically more difficult to register. The major reason is that considering the text or word mark alone, this trade mark has a limited ability to identify the origin of your business. Generally, your business will rely on a combination of other components, such as your business logo, font type or brand colours.
Composite Trade Marks
This form of trade mark differs from word marks in that it can incorporate a logo, number, or other graphical components. Likewise, composite trade marks include words stylised in a certain typeface, location, and look. 
However, a composite trade mark has a smaller protective scope than a word mark. This is because you would generally file a trade mark application as an extra layer of protection on top of a word mark, or instead of a word mark, if it is unlikely to be registrable.
Series Trade Marks
Series trade marks are a collection of trade marks that are distinct but resemble each other in 'material particulars'. This means that while there is a main identifying feature that is the same across all trade marks, they also differ in certain ways, including:
statements as to the goods or services being claimed; or

statements detailing the number, price, quality or names of places; or
Your business might find it relevant to use a series trade mark. This is especially the case if you own one brand which produces and sells a range of related but distinct goods. For example, you might own a fashion label, selling clothing, headwear and footwear. In this scenario, it would be useful to consider a series trade mark. Likewise, series trade marks generally have a lower cost of filing. This is because one application may cover all of the marks in a series rather than filing each one separately.
Non-Traditional Trade Marks
Non-traditional trade marks do not neatly fit into any other trade mark categories and can be useful for innovative businesses. In particular, non-traditional marks contain no graphic devices or words in these trade marks, for example, sounds. 
To be recognised as a trade mark, your non-traditional trade mark must only serve a distinguishing purpose. This means you must be able to prove that the specific feature you are looking to trade mark does not operate in any way other than differentiating your products or services. This is one challenge when making an application to register these types of trade marks.
The table below shows common examples of non-traditional trade marks.
| | |
| --- | --- |
| Sound Mark | A sound mark is a distinct sound or melody that has been proved to be associated with a certain brand. For example, Harvey Norman registered their sound mark for the catchy sound that plays in each of their television ads. |
| Pattern Mark | A pattern mark is prevalent in the fashion business. This type of trade mark safeguards the way a pattern is tiled onto a canvas. For example, Gucci's well-known pattern. |
| Position Mark | A position mark examines the exact positioning of a mark in relation to its surrounding elements. This considers the most detailed characteristics of a brand's graphics. For example, considering logos on hats, a brand must be able to prove that its exact positioning is distinctive to its brand.  |
Things Often Confused With Trade Marks
Registering a trade mark grants you exclusive rights to that mark, making it easier for you to take legal action against those who use it. However, note that business names, company names, and domain names are not the same as registered trade marks.
Domain Names
Private internet firms issue domain names, which the .au Domain Administration registers. The purpose of a domain name is to protect a web URL. Hence, even if you have a website for a business, you must still register a trade mark in your domain name in addition to purchasing the relevant domain site. 
Names of Businesses and Corporations
The Australian Securities and Investments Commission (ASIC) registers business and corporation names. In Australia, it is necessary to register your business name if you wish to operate a business. Likewise, you can use ASIC Connect to look for existing registered business and company names.
However, note that ASIC does not prevent others from using the same or similar names. Registering a business name under ASIC does not give you the same trade mark protection and rights as registering under IP Australia. Ultimately, only with a registered trade mark will you be able to reply on IP Australia to block others from using your trade mark and infringing your rights. 
Key Takeaways
There are different types of trade marks that you can consider registering. These include:
word marks;

composite trade marks;

series trade marks; and

non-traditional trade marks.
Importantly, be aware of elements that are not the same as a registered trade mark, like your business name under ASIC or your website domain name. For more information about understanding the different types of trade marks, contact our experienced IP lawyers on 1300 657 423.
Frequently Asked Questions
What is a composite trade mark?
It is a form of trade mark that can incorporate a logo, number, or other graphical components, as well as words stylised in a certain typeface, location, and look.
What is not a trade mark?
Business names, company names, and domain names are not the same as registered trade marks.