What is Trade Mark Class 37?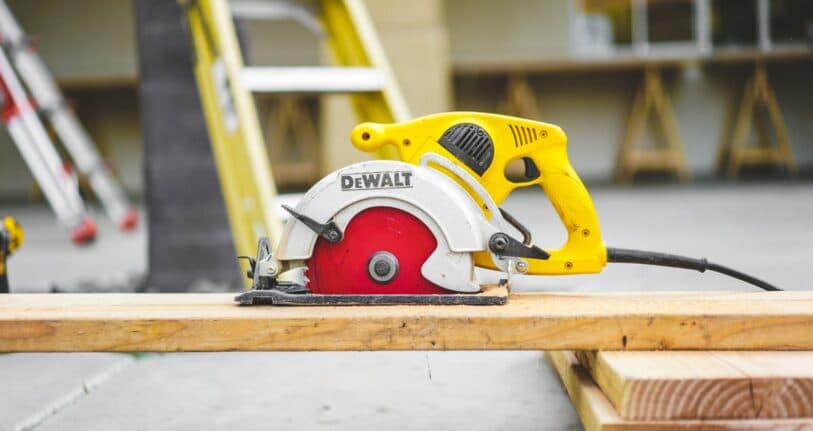 You must select a trade mark class when applying to register a trade mark. The process of selecting your trade mark classes is important because your trade mark will only have protection under the classes you select. Class 37, which protects construction-related services, is one of these classes.
To help you better understand trade marks, this article will take you through what trade mark classes are and some examples of what class 37 includes.
Trade Mark Classes
When applying to register a trade mark for your brand assets, you must specify which goods and services you provide in relation to the trade mark. For example, you might select cosmetic goods, downloadable software applications or financial advisory services as your service. The goods and services you select are categorised by IP Australia into 'classes'. There are 34 goods-related classes and 11 service-related classes. When filing your application, you can select as many classes as apply to your brand. However, the more classes you select, the more costly the application.
The purpose of the trade mark classification system is to enable businesses with the same or similar trade mark operating in different markets to coexist without infringing on one another's trade marks.
Class 37
Class 37 is a service-related class covering construction, repair, maintenance, installation, mining and drilling services. Due to this, contractors primarily use it for services related to the construction of buildings. Those wanting to restore objects to their original condition may also use the class.
Some examples of services within Class 37 include:
Construction
• Bricklaying
• Factory construction
• Plumbing
• Plastering
• Wallpapering
• Road paving
• Scaffolding
Repair and maintenance
• Air conditioning repair
• Clock repair
• Furniture maintenance and restoration
• Shoe repair
Installation
• Air conditioning installation
• Office machinery installation
Rental of construction and demolition equipment
• Bulldozer rental
• Rental of road sweeping machinery
• Washing machine rental
• Crane rental
Cleaning
• Car wash
• Cleaning of buildings (interior and exterior)
• Dry cleaningExtermination
• Vehicle cleaning
• Window cleaning
Common Misconceptions About Trade Mark Class 37
Trade mark class 37 is a broad class that covers an array of services relating to construction and repair services. However, several commonly confused services should not be categorised as belonging to trade mark class 37. These include:
services relating to the storage of machinery or vehicles (class 39);
services relating to engineering or architecture (class 42);
dying of clothes (class 40);
services relating to business project management or arranging of contractual trade for others (class 35)
If you will use your trade mark concerning the above services, you will need to consider alternate trade mark classes. The above classes are considered associated classes, so it may be worth broadening your protection by filing a multi-class application.
Common Errors
Traders often make errors when filing trade mark applications or selecting the correct classes. Avoiding these will ensure you get the most out of your trade mark protection.
Firstly, you should be cautious to not choose too many classes. Although fantastic for broadening your protection, choosing too many classes could result in your registration becoming vulnerable to removal. Additionally, you must continuously use trade marks in Australia. If another trader figures out that your registration claimed too many goods and services, they can apply to have those goods and services removed from the register (or your entire registration if you are not using it at all). Because you have to pay for each class you include at the time of filing, overclaiming could result in significant loss for your business. 
On the other hand, choosing too few classes is a risk, as you may accidentally reduce the scope of your trade mark protection. Further, it is not possible to add further classes to your application at a later date. If you need to add another class, you have to make an entirely new trade mark application. This makes it essential that you choose the correct classes when making your initial application.
Key Takeaways
While many people protect their tangible assets without a second thought, they often forget intangible assets. However, registering a trade mark is one way to protect your intangible assets and give you exclusive rights to their use. Class 37 may be appropriate for your business if your services are related to:
construction;
repair and maintenance;
installation;
rental of construction and demolition equipment; and
cleaning.
If you need assistance registering a trade mark or need more general trade mark assistance, our experienced trade mark lawyers can help. You can contact them on 1300 657 423.
Frequently Asked Questions
What are classes?
When applying for a trade mark for your business assets, you must select relevant categories that you will use your trade mark for. These categories are called classes. One such class is class 37, which covers construction and repair services.
What does class 37 include?
Class 37 is a class primarily relating to construction and repair services. Class 37 may be relevant to your services if they relate to construction, repair and maintenance, installation, rental of construction and demolition equipment or cleaning.