How Can a Trade Mark Protect Tools?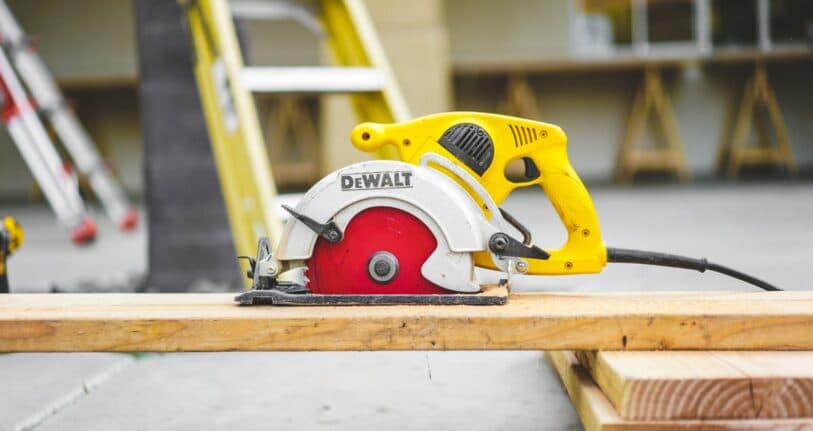 If you are in the business of making hand tools, it would be worth protecting your goods with a trade mark. Your business can benefit from trade mark protection for several reasons. These include protecting your brand from being misappropriated by your competitors in the industry. You can also develop a distinct brand image, and a trade mark provides you with a range of commercial opportunities. To help you decide whether trade mark protection is right for your business, this article outlines what a trade mark is, its benefits and how you can apply for a registered trade mark. 
What Is a Trade Mark?
Trade marks are not just a business logo. Rather, trade marks are a form of intellectual property protection. They allow you to prevent others from misusing the distinctive features of your brand. These distinctive features typically include your business:
name;
catchphrase or slogan;
unique colour; and
distinctive packaging.
In Australia, the law recognises both registered and unregistered trade marks. You must apply to IP Australia to obtain a registered trade mark. This will provide you with the exclusive right to use, licence and sell your mark. This is valid for ten years from the date of your application's registration. On the other hand, an unregistered trade mark does not require registration. Still, it involves you notifying the public of your intention to protect your business features. Typically this is done by using the '™' symbol.
However, in the instance where a trade mark infringement dispute arises, you would have to establish that your unregistered trade mark has accrued a sufficient reputation in the market. Furthermore, you must prove that your mark is sufficiently recognisable as your brand by consumers.
With a registered trade mark, you can bypass this process. This is because IP Australia has already approved and recognised your trade mark as a distinctive sign.
Benefits of a Trade Mark
Whilst there is a wide range of benefits to protecting the intellectual property in your business with a trade mark, the main three benefits have been summarised for you below.
1. Protection From Misuse
Since a registered trade mark will provide you with the exclusive right to use your mark, you have the legal means to prevent others from misusing your mark. In a similar vein, if someone attempts to register an identical or similar trade mark in connection with the same goods, you have the legal means to oppose the trade mark application. For example, you may have a registered trade mark protecting your business name 'Toolworks' in connection with class 8, which includes hand tools. If a competitor attempts to register a similar trade mark in connection with their handsaw business, you will have strong grounds for opposing their trade mark application.
2. Build Your Business' Reputation
As you have likely gathered, a business' reputation is often closely associated with its name, logo or even its catchphrase. For example, the catchphrase 'lowest prices are just the beginning' is instantly recognisable as the catchphrase of Bunnings Warehouse Ltd., not to mention that a registered trade mark protects the slogan. For this reason, you must protect the unique features of your business with a trade mark. This will allow you to freely market your tools and other associated goods and continue using your brand to build your business' reputation.
3. Commercial Opportunities
Since trade mark owners have the exclusive right to licence their mark, they have the opportunity to open up another stream of income by licensing their trade mark. Licensing refers to an agreement between you (the licensor) and another person (the licensee) where you allow the licensee to use your trade mark. The licensing agreement will include certain conditions of use and include a negotiated fee payable to you as the licensor. Licensing is a great way to utilise your trade mark if you decide to franchise your business or enter into a partnership agreement.
Trade Mark Registration
When you register a trade mark, you must register it in connection with a class or classes of goods and services. Since your trade mark is only capable of protecting those goods and services that IP Australia has approved in your application, forgetting to include a class can be detrimental to your business. For this reason, the relevant classes to hand tools have been summarised below.
Class 8
Class 8 includes a range of goods that are more comprehensively listed on the Classification Search here. The most common goods that fall into this category include:
tools to perform tasks such as drilling, shaping and cutting;
non-electric hand-held tools such as saws and hammers;
agricultural tools;
cutlery;
razors;
filing knives;
hedge trimmers;
metal cutting tools; and
shovels.
You should conduct a thorough search of the class yourself to ensure that your goods fall within class 8. If you are in doubt, it would be wise to consult a trade mark lawyer whose expertise can assist you in drafting your application.
Other Relevant Classes
Whilst your business' goods may already fall into class 8, it is important that you also scan other classes which may be relevant. Some of the classes that may be relevant to your business include:
class 7 – power-driven machines;
class 21 – household utensils; and
class 36 – construction services. 
A helpful tool that you can use to identify other relevant classes is IP Australia's Trade Mark Assist Tool. By entering in the keywords of your business goods, you can better grasp the different categories of trade mark classes.
Key Takeaways
A registered trade mark can protect the features of your hand tool business that make it unique. Not only can you prevent others from misusing your mark or attempting to register a similar mark, but a trade mark can also help you build your business reputation and explore different commercial opportunities.
If you need help with registering a hand tool trade mark, our experienced IP lawyers can assist on 1300 657 423.
Frequently Asked Questions
How much does a standard trade mark application cost?
The cost of a standard application depends on how many classes you have included in your trade mark application. A standard trade mark application will cost $250 per class included. 
What is the difference between a standard trade mark application and a TM Headstart application?
A standard trade mark application requires you to apply to IP Australia using their standard form. In addition, you must include your personal details, a description of your business' goods and services that you intend to protect and the classes of goods and services that are relevant to your application. In addition to the requirements of a standard application, a TM Headstart application also provides you with an expert pre-assessment of your application. This way, you can identify any potential errors in your application and make amendments before you formally submit it for IP Australia's review.