Ways to Identify a Registered Trade Mark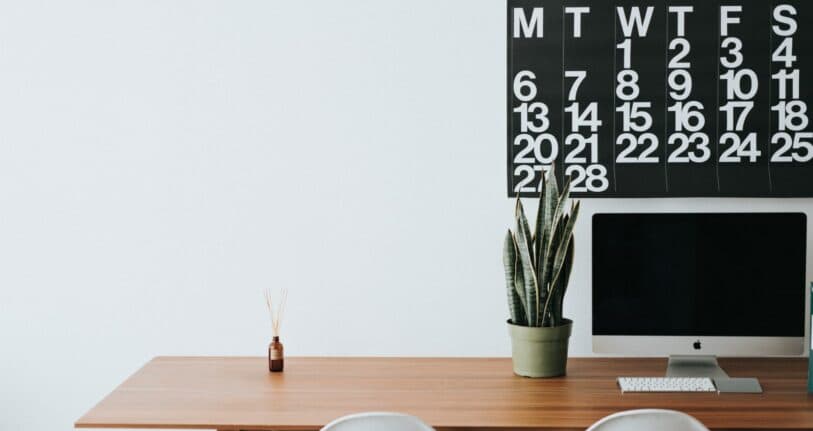 In your day-to-day activity, it is highly likely that you will come across at least one registered trade mark. A trade mark is a form of intellectual property that distinguishes your business' brand from others in the market. In the instance where you successfully register a trade mark with IP Australia, you gain the exclusive right to use, license and sell your trade mark. This means that you have the legal right to prevent others from copying or misusing your trade mark. In any event, this article outlines:
two ways you can identify a registered trade mark; and
how you can go about registering a trade mark.
1. Does the Trade Mark Display the ® Symbol?
Your first port of call when identifying a registered trade mark is whether it contains the reserved symbol. In Australia, owners of a registered trade mark do not need to display the registered symbol '®' near their trade mark. However, trade mark owners often do since the symbol puts the public on notice that the owner has registered their trade mark. In this sense, trade mark owners who display the reserved symbol can prevent others from copying or using the trade mark in a way that is inconsistent with their rights.
Trade mark owners will often display the reserved symbol ® in the upper right-hand corner of the trade mark. You should look out for the symbol where the trade mark is present on a product's packaging, a business advertisement or publication.
Additionally, the registered trade mark could display the ™ symbol. In Australia, business owners can use the ™ symbol irrespective of whether they have a registered or unregistered trade mark. Nonetheless, the presence of either symbol can help you identify whether a trade mark is registered.
2. Have You Searched ATMOSS?
One of the benefits of having a publicly available trade mark register is that you can quickly find out whether a trade mark is registered or not. The Australian Trade Marks Online Search System (ATMOSS) contains all trade marks that IP Australia has registered or removed. You can use the search function on the registry to identify a registered trade mark as follows.
1. Conduct a 'Quick Search'
If the trade mark you want to search is a word or phrase, you can simply enter the keywords into the search bar. Once you identify the relevant trade mark, you can click on the inscription to find further information, such as the name of the trade mark owner and the filing and renewal date of the registration.
On the other hand, if the registered trade mark you want to search contains an image, you can search for the trade mark by uploading an image. To do this, you simply select the button on the search bar with the silhouette of a camera and upload the image accordingly.
2. Conduct an 'Advanced Search'
If you conduct a quick search of ATMOSS, you will likely retrieve a vast amount of search results. To help refine these results, you can select the advanced search function. For example, suppose you wanted to search a trade mark containing the phrase 'dry cleaning service'. You can select the 'exact' option where all three words will be present in the search results in an advanced search. Consequently, the advanced search will provide you with trade marks that only contain the phrase 'dry cleaning service' in that order. Alternatively, you have the option of searching for trade marks that contain the words 'dry', 'cleaning' and 'service' separately.
How Do I Register a Trade Mark? 
Once you have identified a registered trade mark, you might consider registering your own business' trade mark with IP Australia. Below is an outline of the steps you would take to register a trade mark in Australia.
1. Decide What Trade Mark to Register
You should only apply to register a feature of your brand that can distinguish your business from others. This might be your business name, logo or slogan. Since trade mark applications can be expensive, you may decide to only proceed with one application. If this is the case, you should register the brand feature that:
you use the most; and
customers are more likely to interact with.
2. Conduct a Trade Mark Search
IP Australia is unlikely to accept a trade mark application that is similar or identical to an existing trade mark. For this reason, it is important that you conduct a detailed search of ATMOSS. This way, you can identify potential registrations that might conflict with your trade mark. Usually, an experienced trade mark lawyer can help with this step, as they will be able to review the register and weigh up the risks involved with pursuing your application.
3. Determine What Trade Mark Classes You Should Include
You must register a trade mark in connection with your business' goods and services. Accordingly, you must identify which classes of goods and services you want your trade mark to protect in your application. Again, an experienced trade mark lawyer can help you decide which classes to include in your application. Whilst it may be tempting to include as many classes as possible to broaden your trade mark protection, this can become too costly.
4. File Your Trade Mark Application
Once you have drafted your application, you must then file it with IP Australia. There are two main filing options:
standard applications; and
The key difference between the two options is that under a TM Headstart application, you can request that an examiner from IP Australia undertakes a preliminary assessment of your application. This way, you can identify any potential shortfalls in your application before formally submitting it for IP Australia's review. On the other hand, if you file a standard application, you will receive a trade mark filing number, and IP Australia will review your application accordingly.
Key Takeaways
You can identify a registered trade mark:
if it displays the reserved symbol ®; and
by conducting a trade mark search on the Australian Trade Marks Online Search System.
If you are considering registering your trade mark, our experienced trade mark lawyers would be happy to assist. Call us on 1300 657 423 or complete the form on this page.
Frequently Asked Questions
What is an unregistered trade mark?
True to its name, you can have rights to a trade mark even if you do not register it with IP Australia. However, it is much more difficult to prevent others from misusing your trade mark if it remains unregistered. 
What are the filing fees associated with a standard trade mark application? 
Your application will cost $250 per class of goods and services. In this sense, the more classes you apply for, the higher the cost of your application.